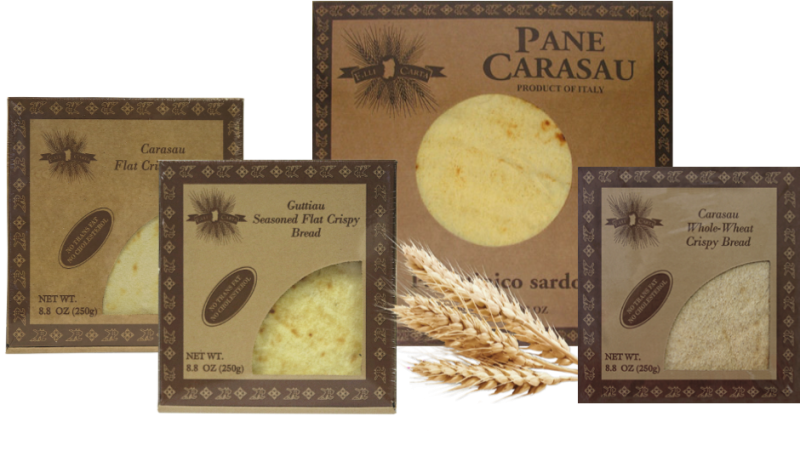 The company, "Panificio Fratelli Carta" (Carter Brothers' Bakery), has been operating in Sedilo, in the heart of Sardinia, since 1985. Thanks to a long family tradition, the bakery has always guaranteed the respect and loyalty of the Sardinian traditional productive processes of bread.
The products combine the millennial Sardinian tradition in the art of baking, the guardian of an ancient flavor passed from generation to generation, with the innovation of the facilities built in 2006 to ensure high quality production.
The efficiency of the company, expressing the first place by the excellence of our service, was recognized by major national and international distribution chains. The large production capacity and punctuality of deliveries guaranteed by the size of the warehouse allows the company to give an immediate response to the needs of our trading partners in full compliance with quality standards and professionalism.
---
*SO – Special Order
BAKERY ITEMS
| | | |
| --- | --- | --- |
| 106069010 | Pane Carasau Flat Bread 250 gr | 12/8.8 oz |
| 106069030 SO | Pane Carasau Flat Bread 1 kg | 6/2.2 lb |