---
Crucolo is an artisanal, semi-soft cow's milk cheese that comes from the Trentino region in northern Italy. The milk used to make this cheese is selected from cows that roam the pastures beneath the Trento Mountains.
It is a semi-soft cheese aged for over 60 days in the cellars of Rifugio Crucolo, at the entrance of Val Campelle, Trento. This unique environment gives the cheese its particular taste and rich aroma. Pale straw yellow, it has the deep rich butteriness common to a 100% cow's milk cheese.
Crucolo has a surprisingly tangy finish to its creamy flavor, and the interior is irregularly pocked with tiny holes. This cheese is soft and melts in a superior fashion with a very delicate aroma.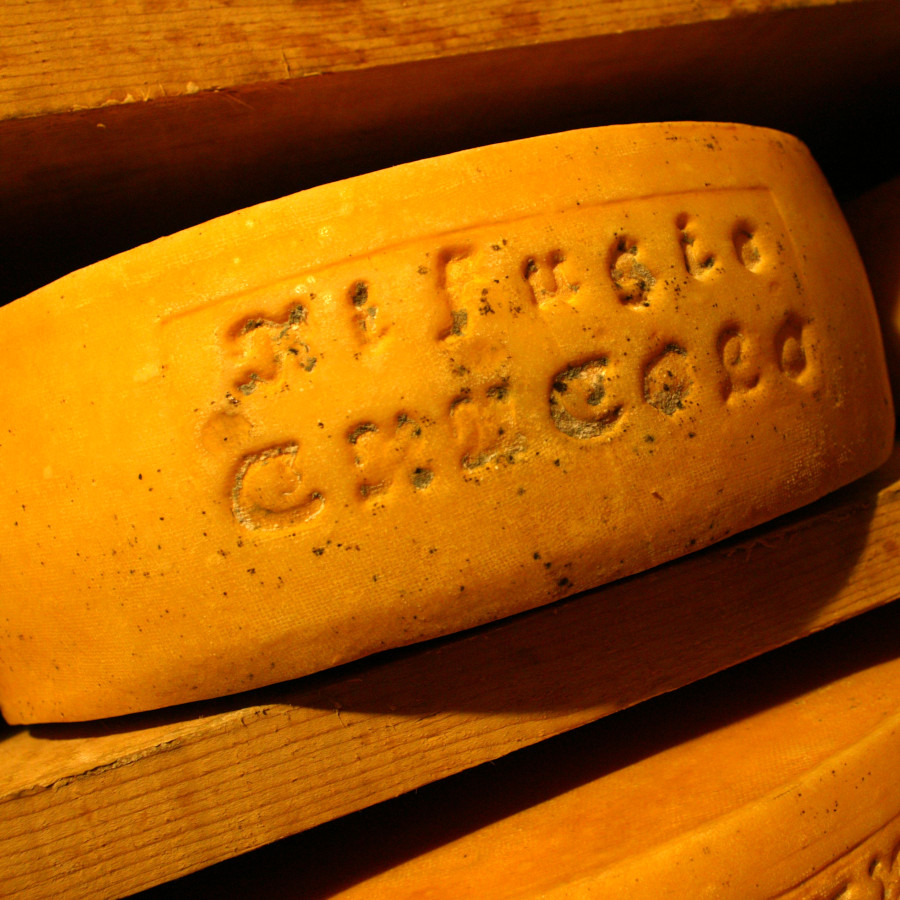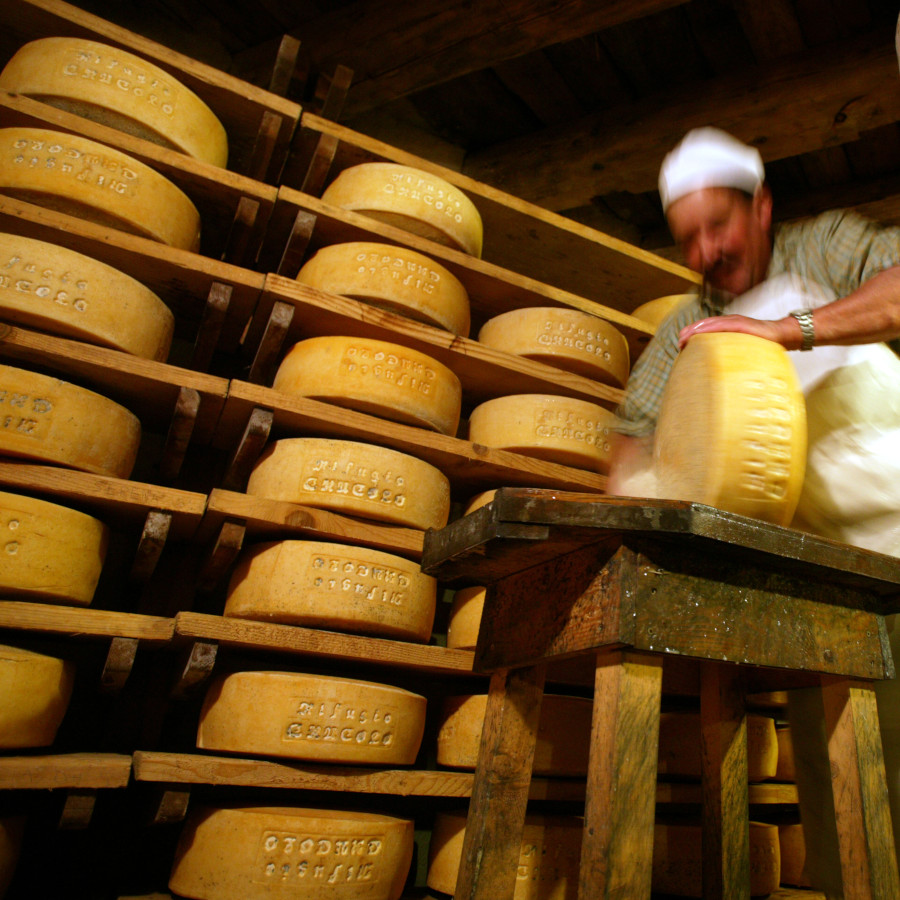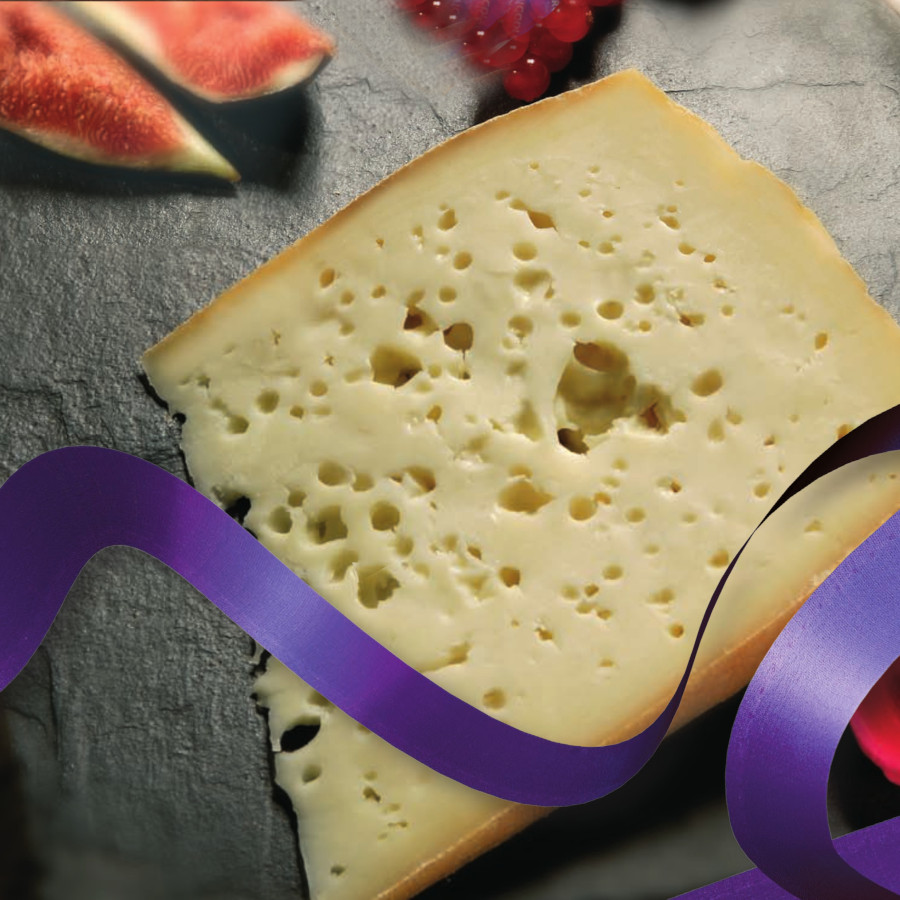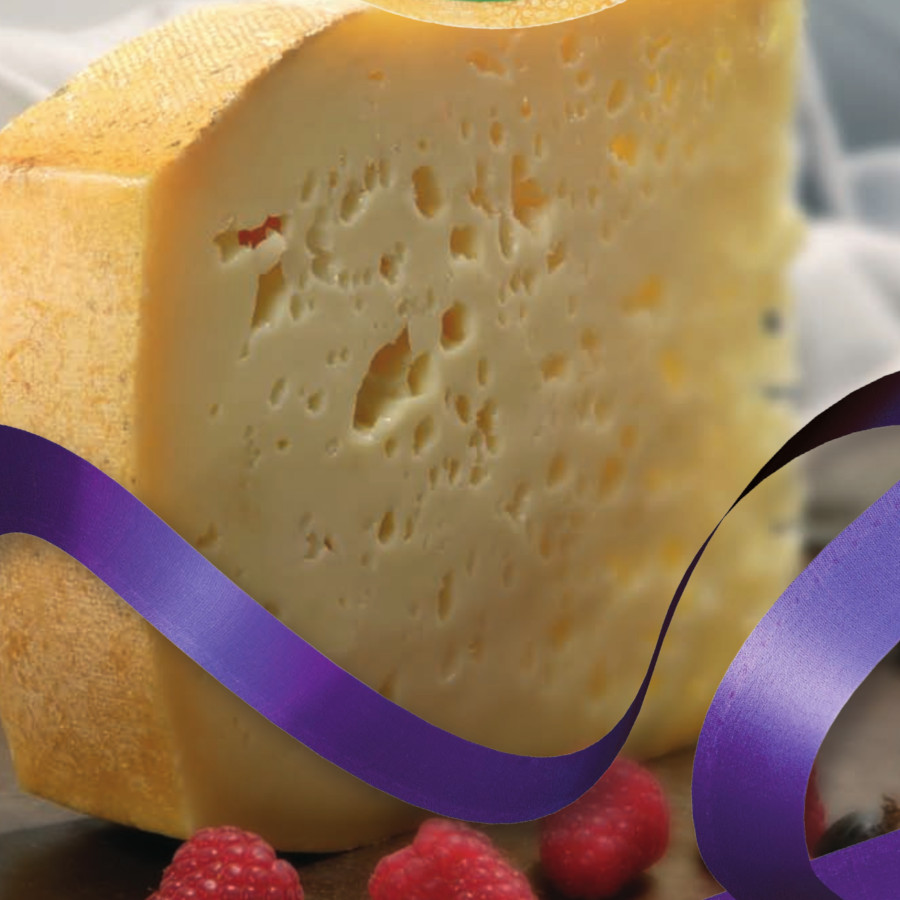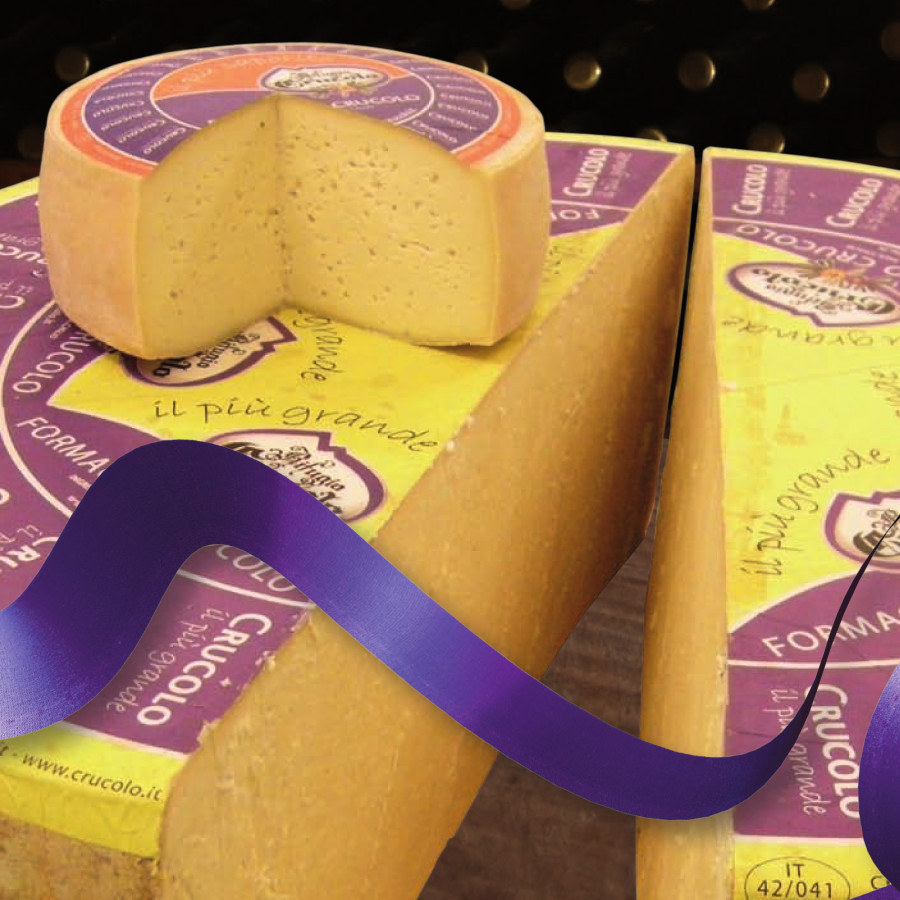 ---
---
*SO – Special Order
SEMI SOFT COW'S MILK CHEESES
| | | |
| --- | --- | --- |
| 100941000 SO | Crucolo – Giant Wheel | 1/350 lb |
| 100941010 | Crucolo Cheese | 1/30 lb |
| 100941030 | Crucolo Cheese 1/4 | 4/7.5 lb |