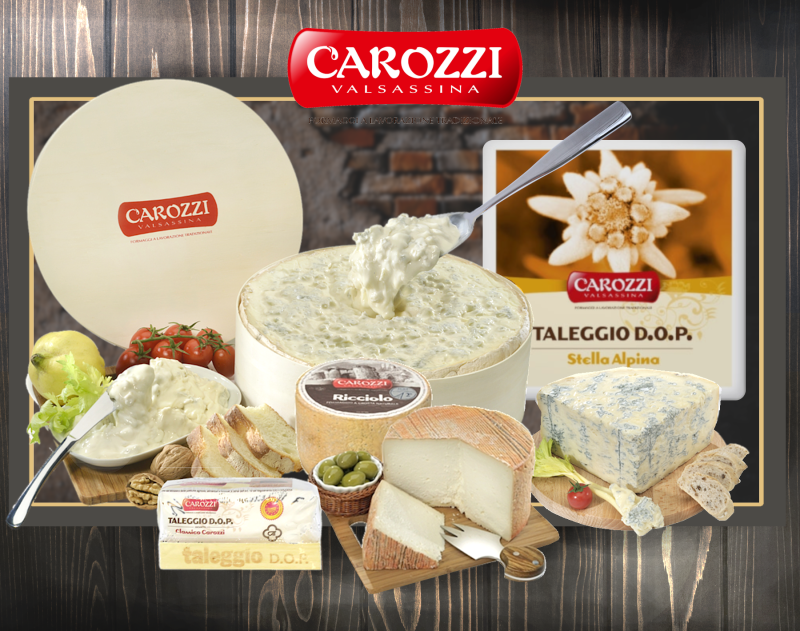 ---
Carozzi is an innovative company located in Pasturo, Italy, that has been crafting cheeses for over 50 years. Their experience and respect for tradition combined with their deep roots in the Lombardy region, yield some of the most popular and exciting delicacies in an area renown for its cheese tradition.
The company specializes in producing and aging cheeses that carry the Protected Designation of Origin (PDO/DOP) guarantee such as Taleggio, Gorgonzola, Salva Cremasco, and many more! Their assortment also includes a wide variety of imaginative creations such as the Mascarpone Cake, Quader de Cavra, Ricciolo, and Capriziola just to name a few.
Carozzi prides itself on commitment, patience, and skill when it comes to carrying on the traditions handed down to them by ancient cheese-makers. With their passion and know-how, the company brings out a cheese's genuine taste and full potential.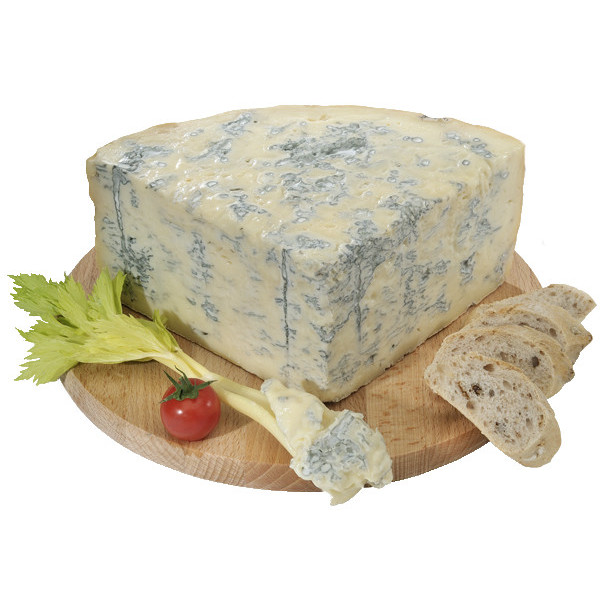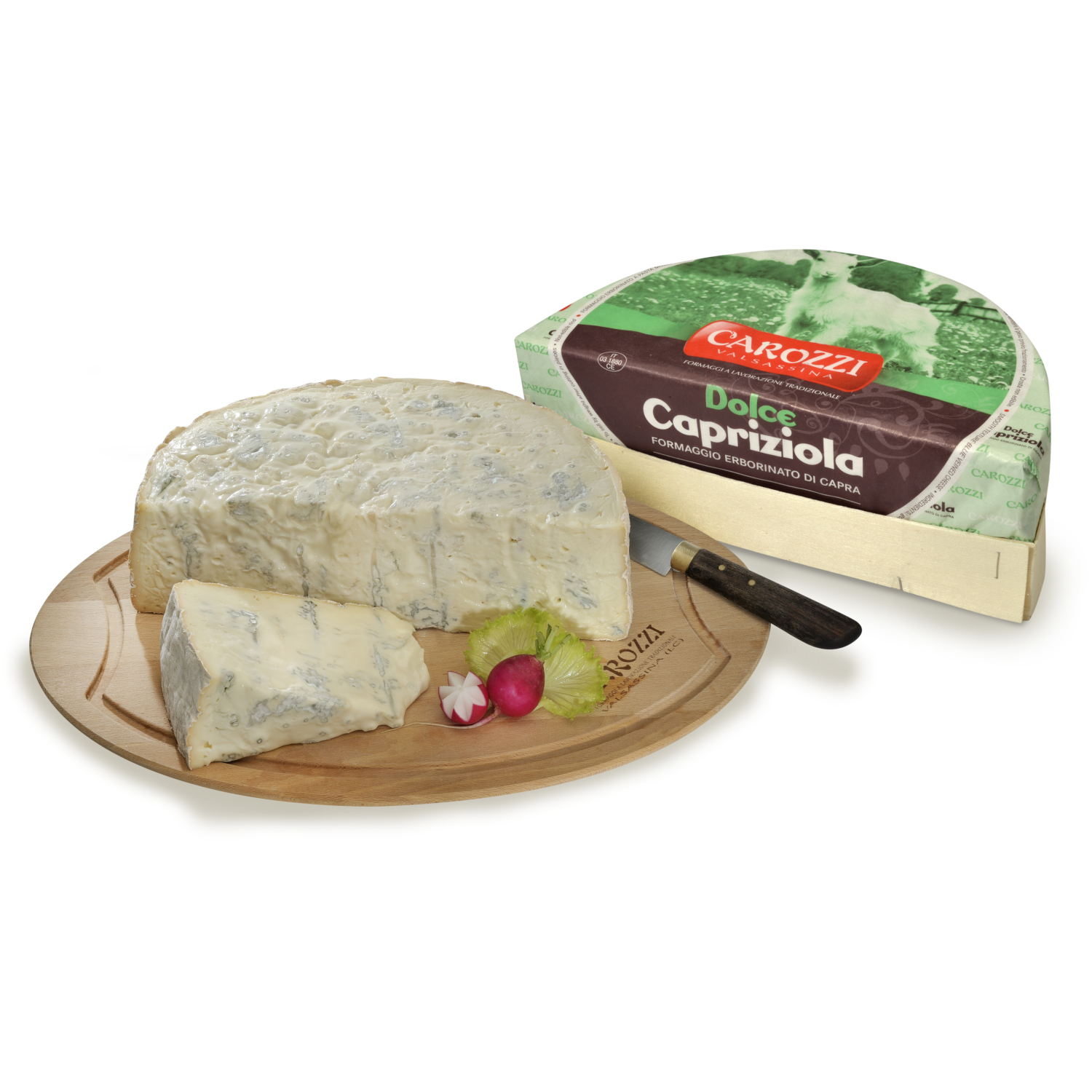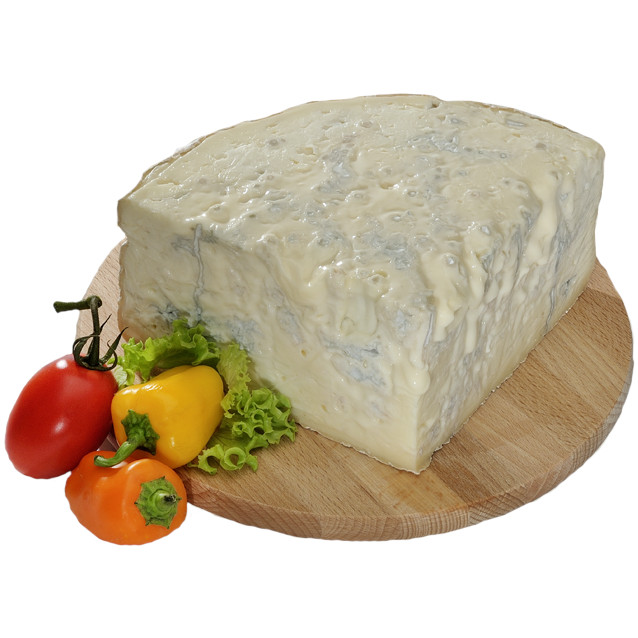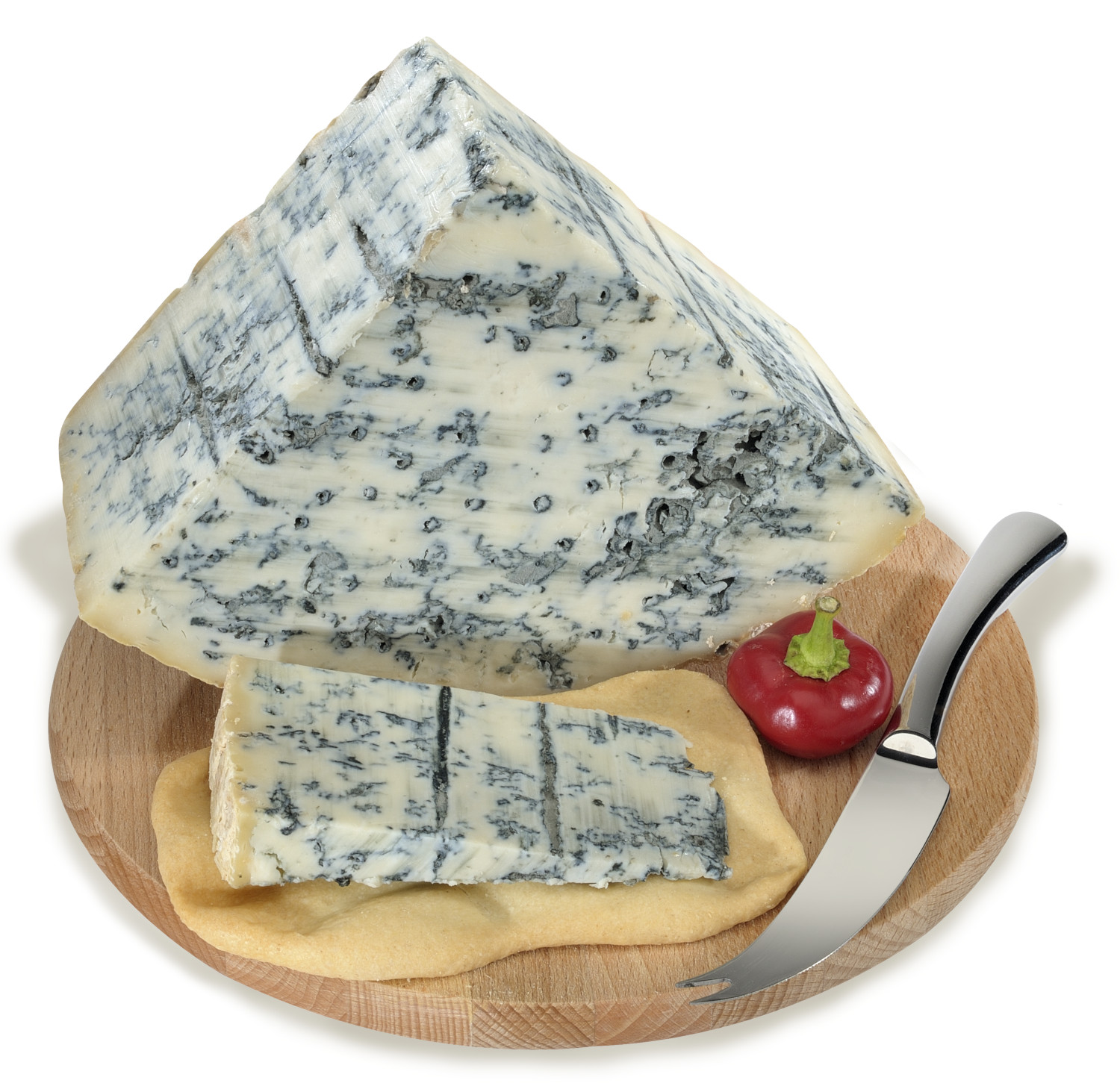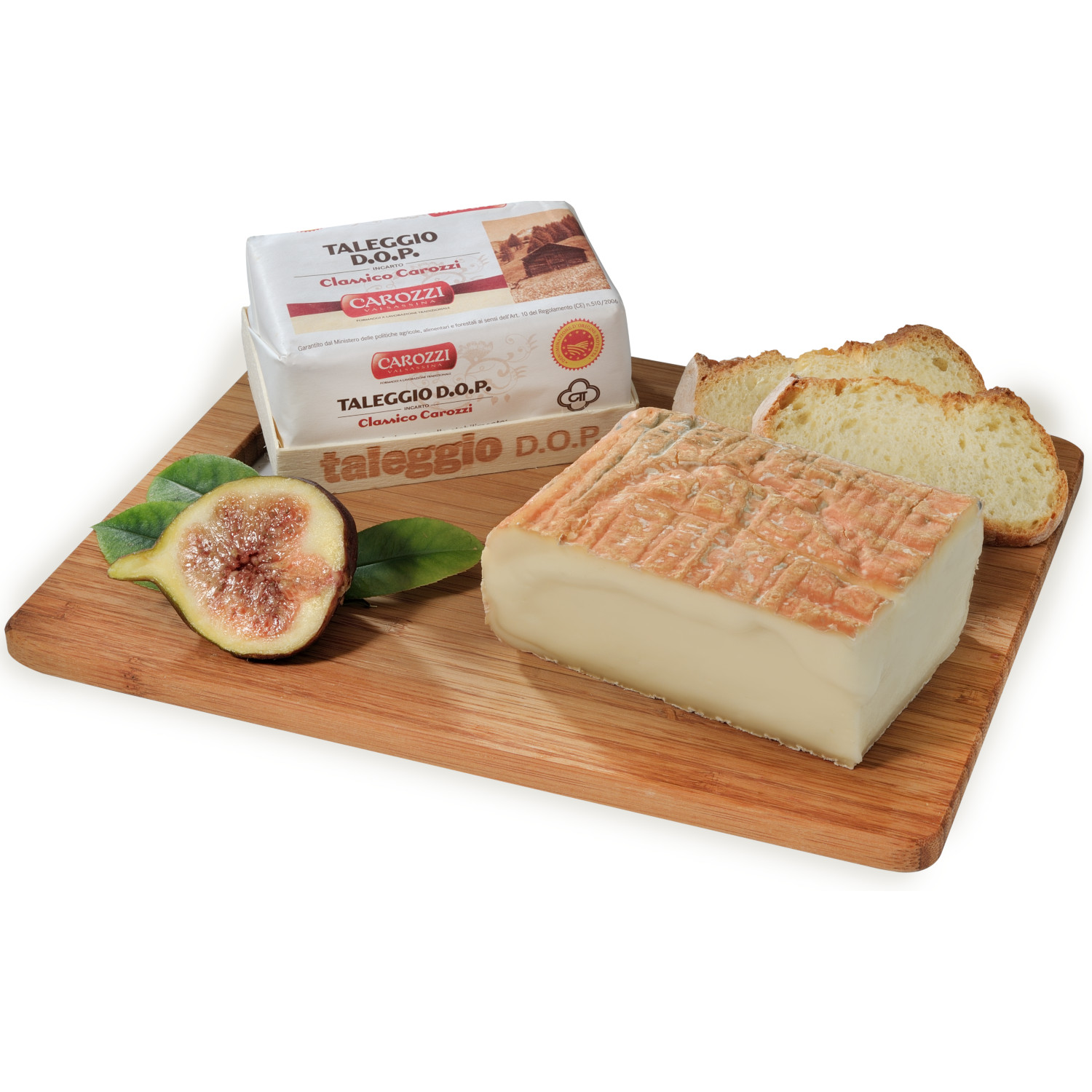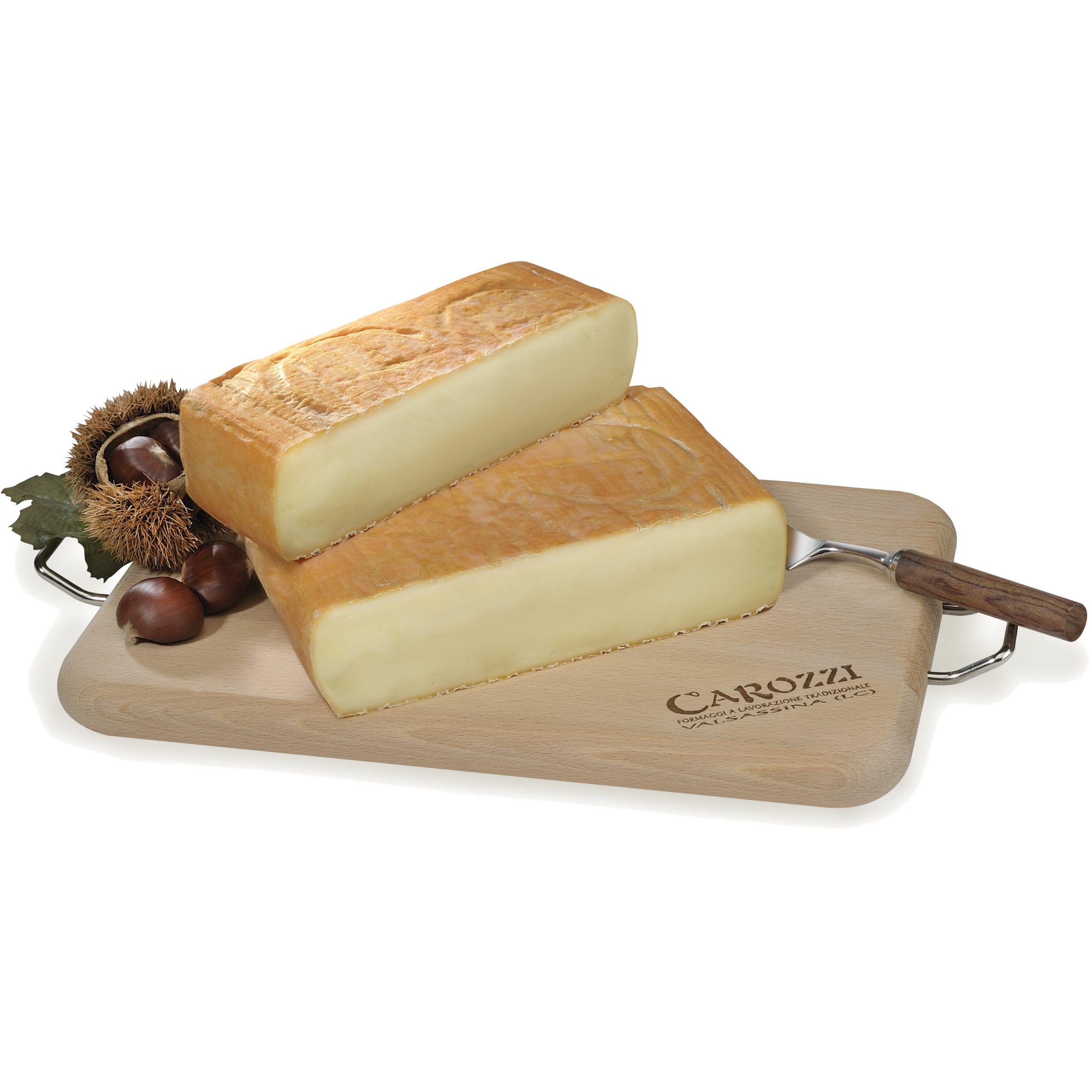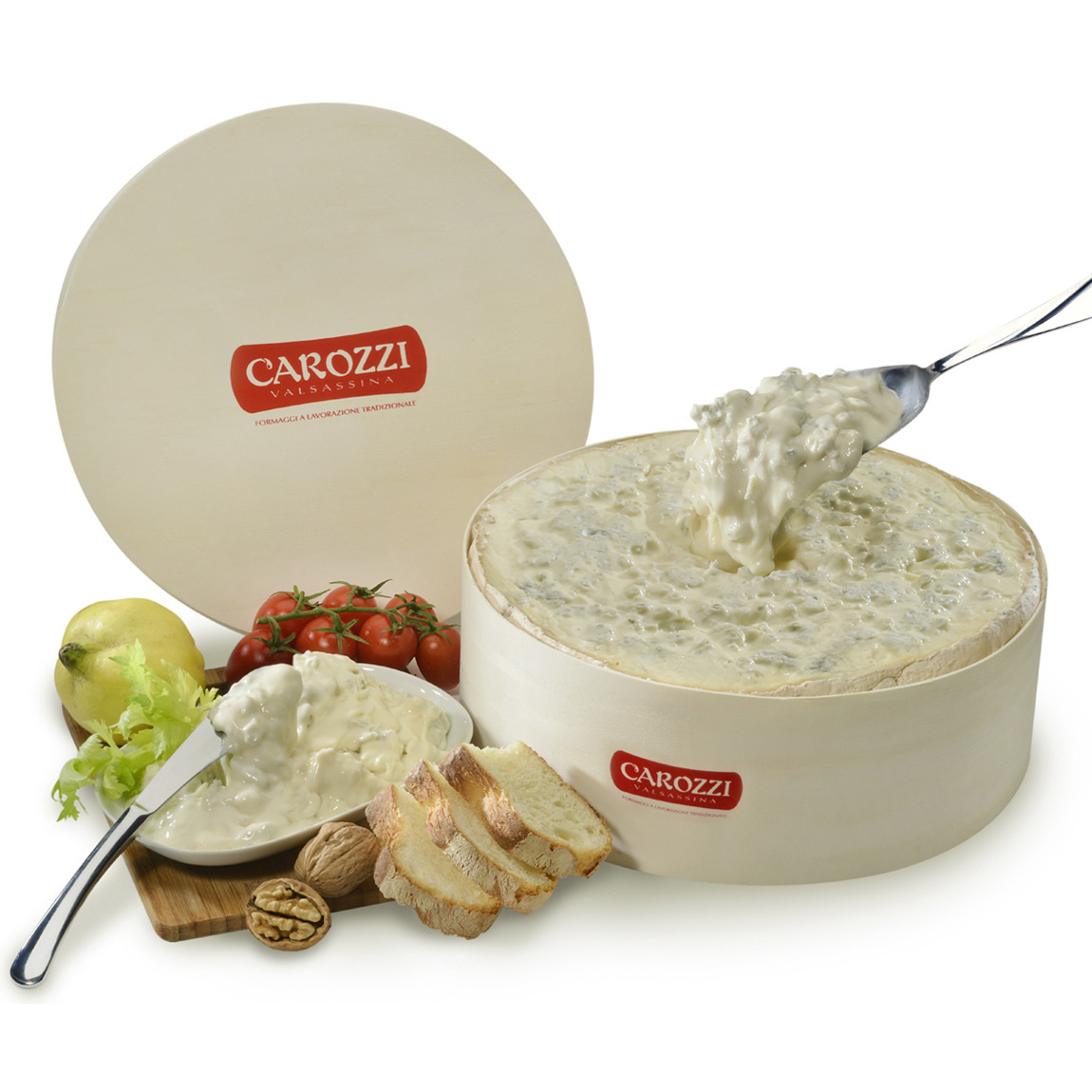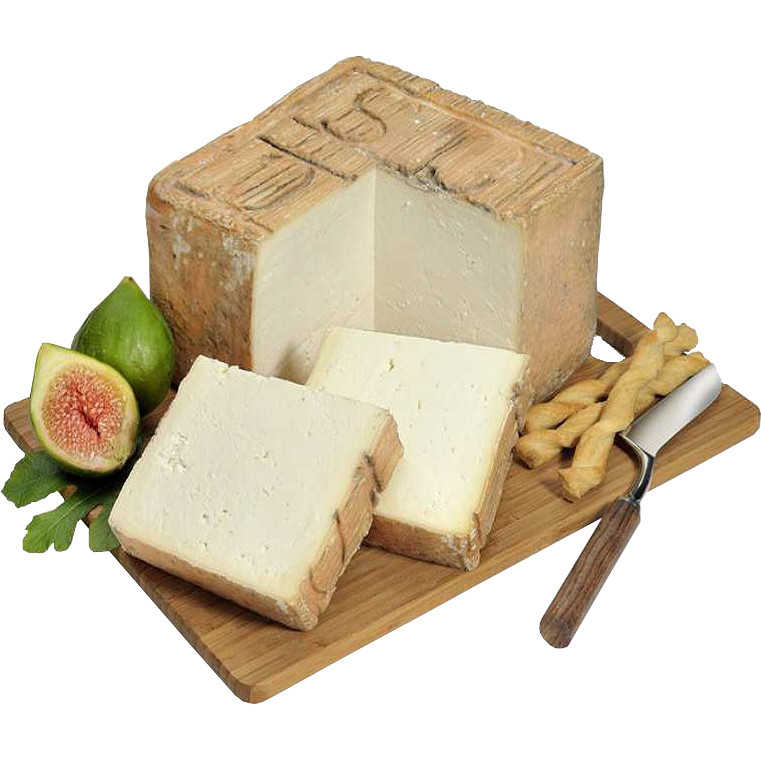 ---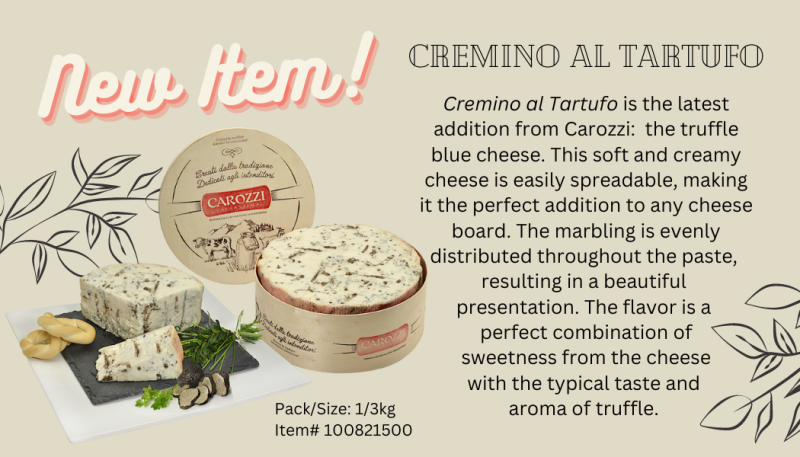 *SO – Special Order
SOFT COW'S MILK CHEESES
| | | |
| --- | --- | --- |
| 100521230 | Taleggio Naturale DOP | 1/5 lb |
| 100821040 | Taleggio La Baita DOP | 1/5 lb |
| 100821110 | Taleggio Stella Alpina DOP | 1/5 lb |
| 100821100 | Taleggio Stella Alpina DOP 1/8 | 8/8 oz |
| 100821150 | Taleggio Alti Pascoli DOP | 1/5 lb |
| 100821160 | Salva Cremasco DOP | 1/8.5 lb |
| 100821380 | Cremiziola Dolce 1/2 Wheel | 1/14 lb |
| 100821500 | Cremino al Tartufo | 1/6.6 lb |
| 100821400 | Gorgonzola Dolce DOP Wheel | 1/25 lb |
| 100821420 | Gorgonzola Dolce DOP 1/8 | 4/3 lb |
| 100821450 | Gorgonzola Dolceverde DOP 1/8 | 4/3 lb |
| 100800020 SO | Torta Mascarpone Loaf | 3/2 lb |
| 100800040 SO | Torta Mascarpone Slice | 10/6 oz |
SEMI SOFT COW'S MILK CHEESES
| | | |
| --- | --- | --- |
| 100921410 | Gorgonzola Piccante DOP Picamin Wheel | 1/15 lb |
| 100921440 | Gogonzola Piccante DOP Wheel | 1/25 lb |
| 100921450 | Gorgonzola Piccante DOP 1/2 | 1/13 lb |
| 100921460 | Gorgonzola Piccante DOP 1/8 | 4/3 lb |
| 100521500 SO | Gorgonzola Piccante DOP 250gr Tray | 24/8.8 oz |
HARD COW'S MILK CHEESES
| | | |
| --- | --- | --- |
| 101000110 SO | Branzi | 1/17 lb |
OTHER SOFT CHEESES
| | | |
| --- | --- | --- |
| 101821000 | Quader de Cavra (Goat's Milk) | 1/5 lb |
| 101821030 | Quader de Cavra 1/8 (Goat's Milk) | 8/8 oz |
OTHER SEMI SOFT CHEESES
| | | |
| --- | --- | --- |
| 101821150 | Capriziola – Blue di Capra | 1/16 lb |
| 101821160 | Capriziola – Blue di Capra 1/4 | 4/3.8 lb |
| 101821180 | Capriziola Dolce – Blue di Capra | 1/11 lb |
| 101821190 | Capriziola Dolce- Blue di Capra 1/4 | 4/3.2 lb |
| 101821200 | Capriziola Dolce – Blue di Capra 1/4 Single | 2/3.2 lb |
| 101821220 | Capriziola Dolce – Blue di Capra Wedge | 8/12 oz |
OTHER HARD CHEESES
| | | |
| --- | --- | --- |
| 101821510 | Caprino San Tom (Goat's Milk) | 1/6 lb |