---
BEPPINO OCCELLI is a family-run company that began with its founder, Beppino Occelli, who started his activities in the dairy sector in 1976. He offered creations and personal interpretations of traditional products that arise from his deep and indissoluble love for the place where he was born: the Langhe and the Alps.
His great creativity combined with his passion for local cheese-making traditions, have allowed him to produce a wide variety of cheeses that are appreciated by gourmets all over the world. At the dairy in Farigliano, only producing exclusive specialties, some of which, such as Cusiè, mature and are aged for a long time in the ancient Valcasotto caves.
Cheese-aging in the Valcasotto caves has a tradition that has been rooted for almost a century: here the cheeses of the Langa and the mountains of Cuneo find their ideal habitat. In the darkness of these caves, time works with air and water to bring the cheeses to full maturity.
*Most cheese are available in wheels, 1/4's, 1/8's, and wedges*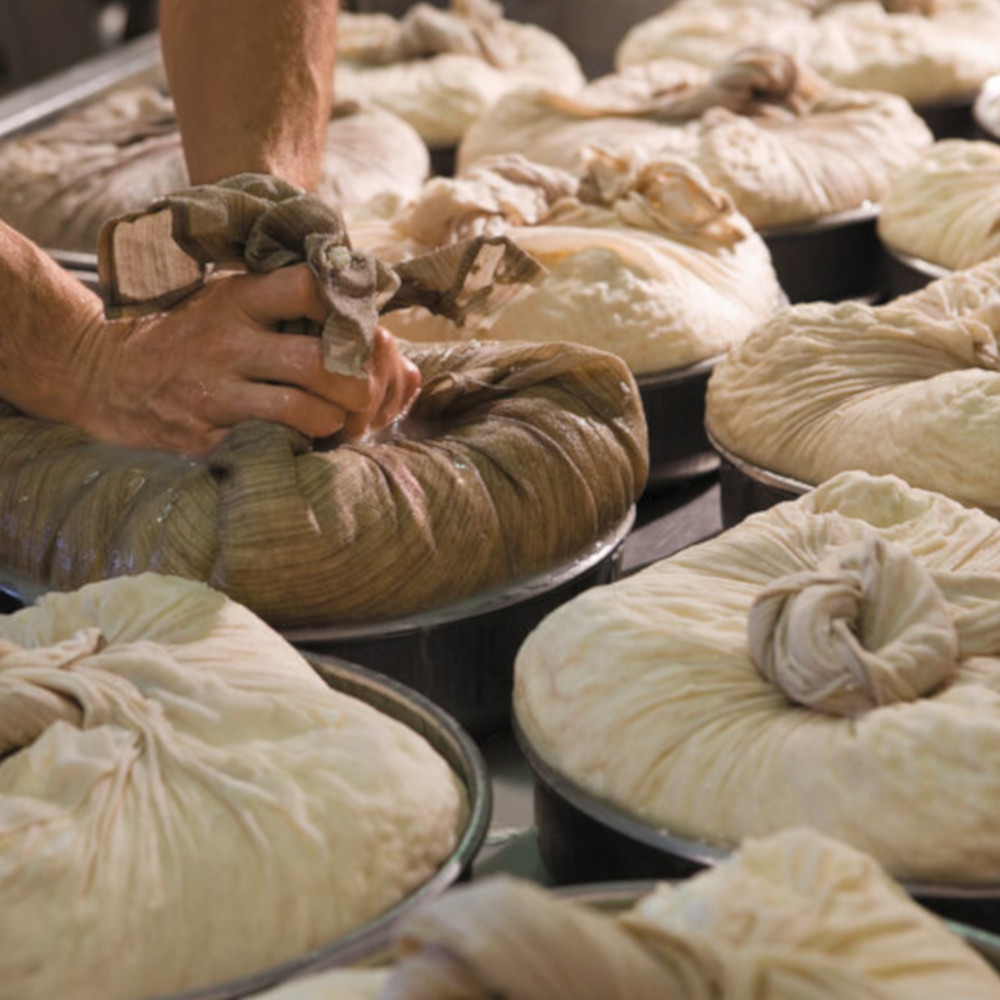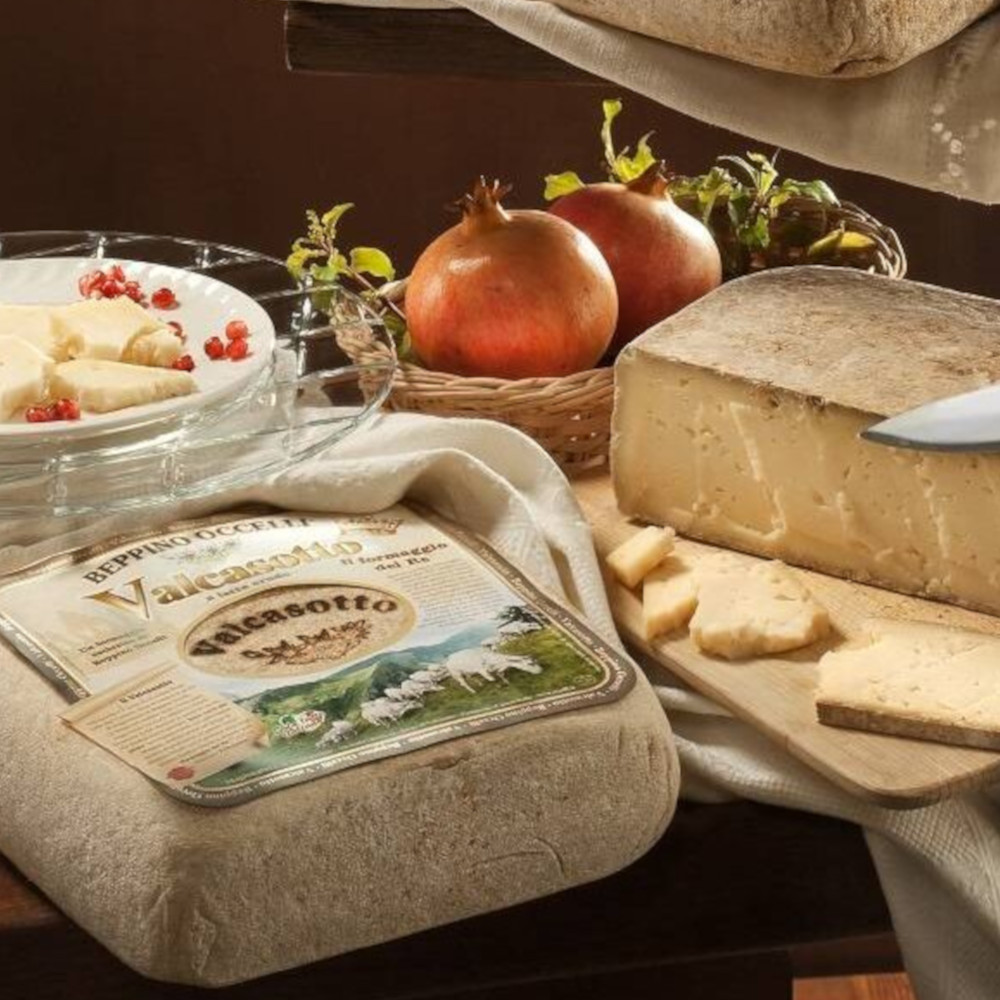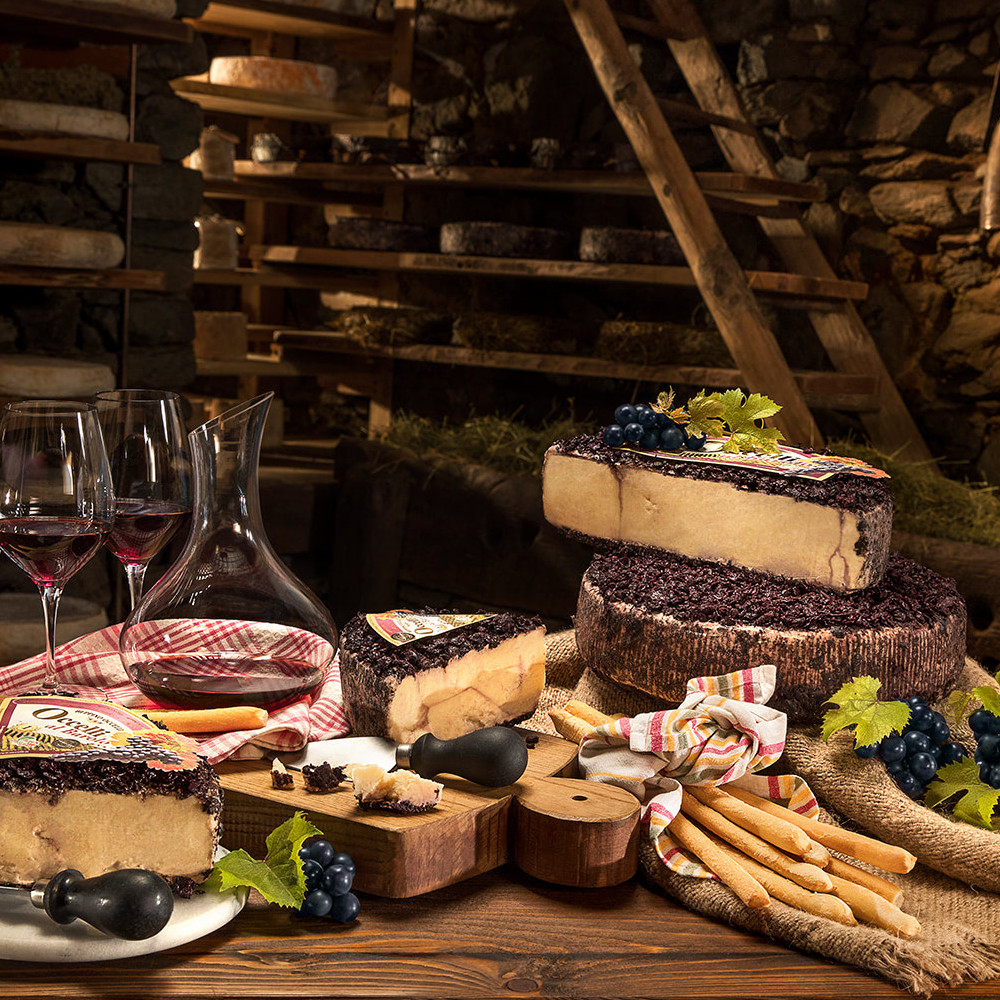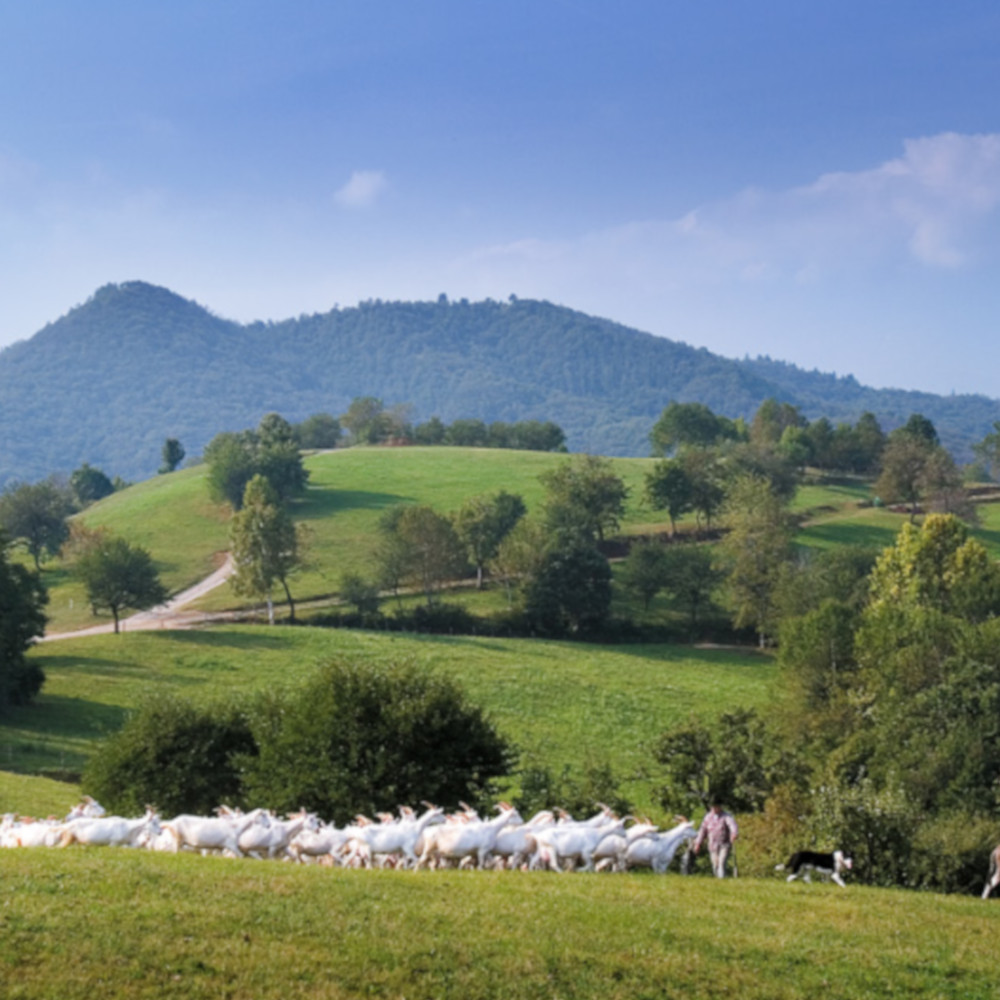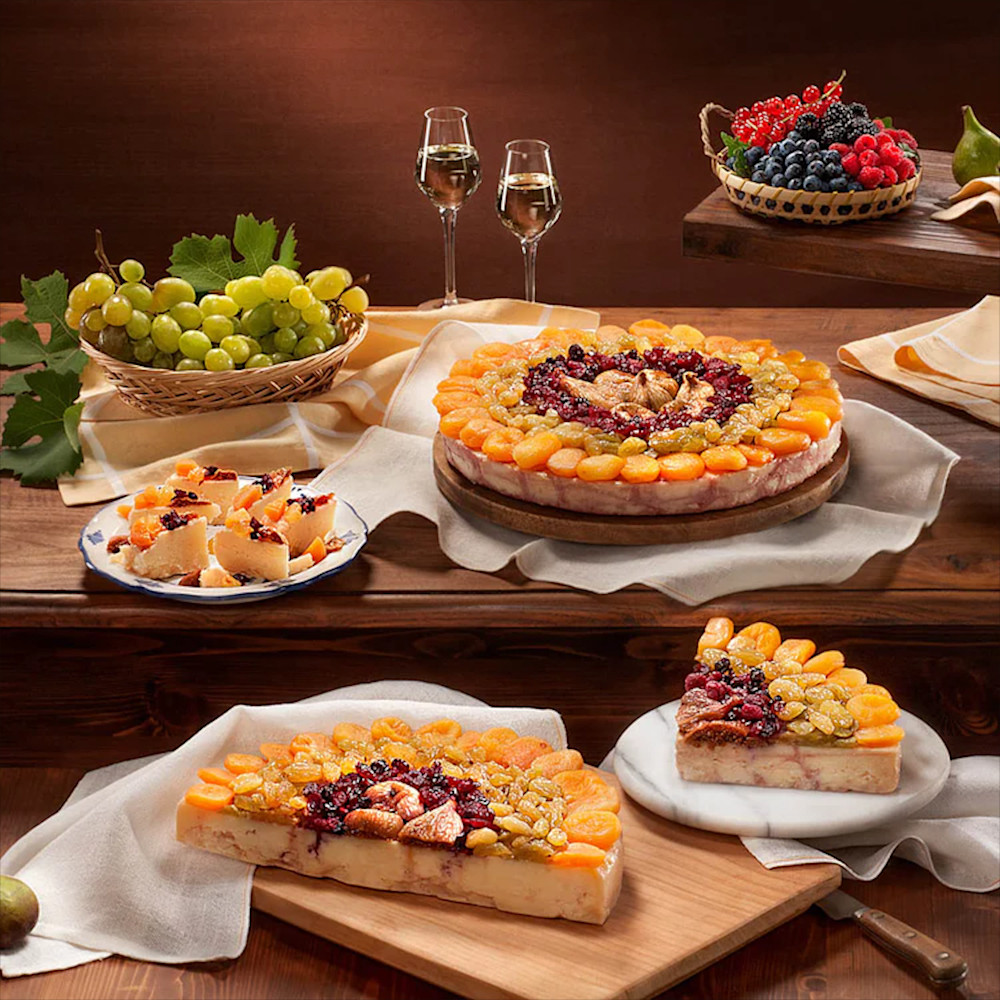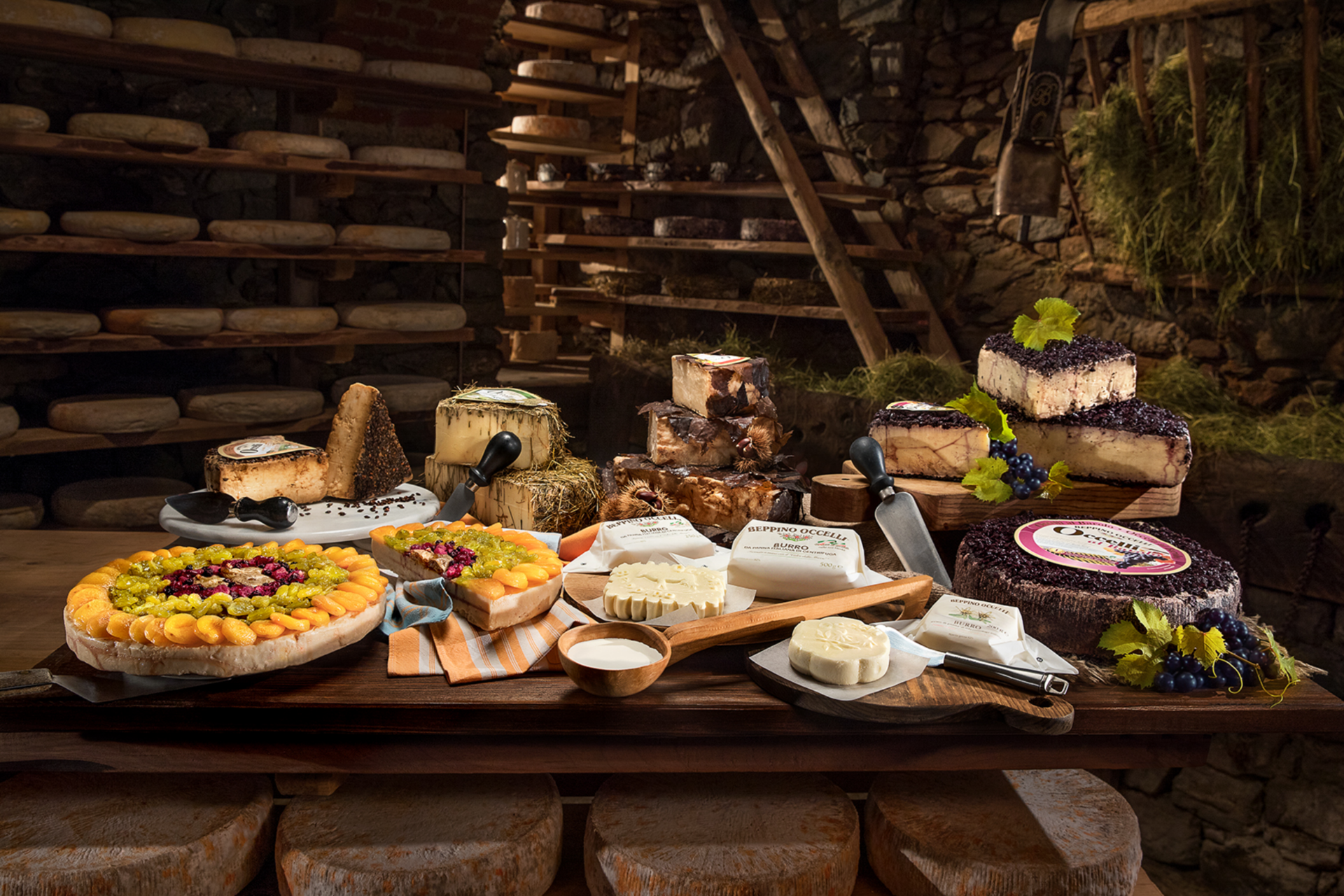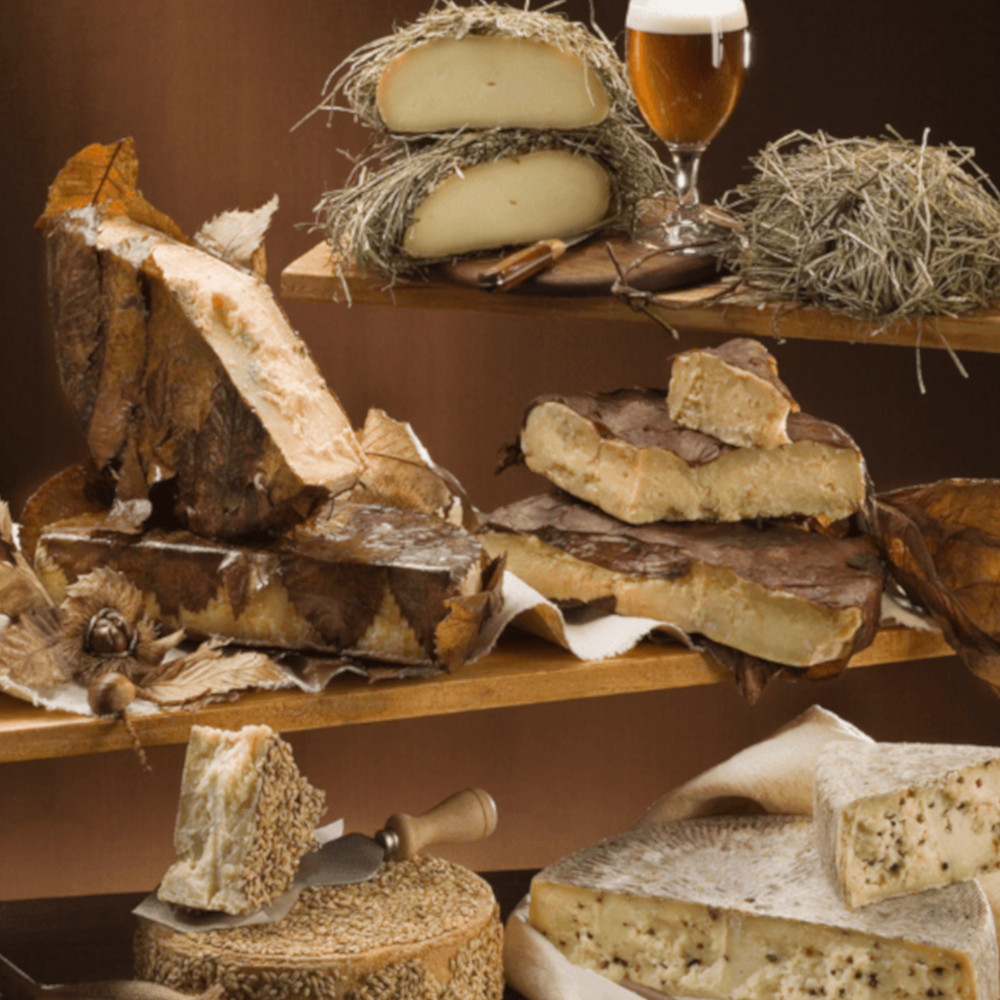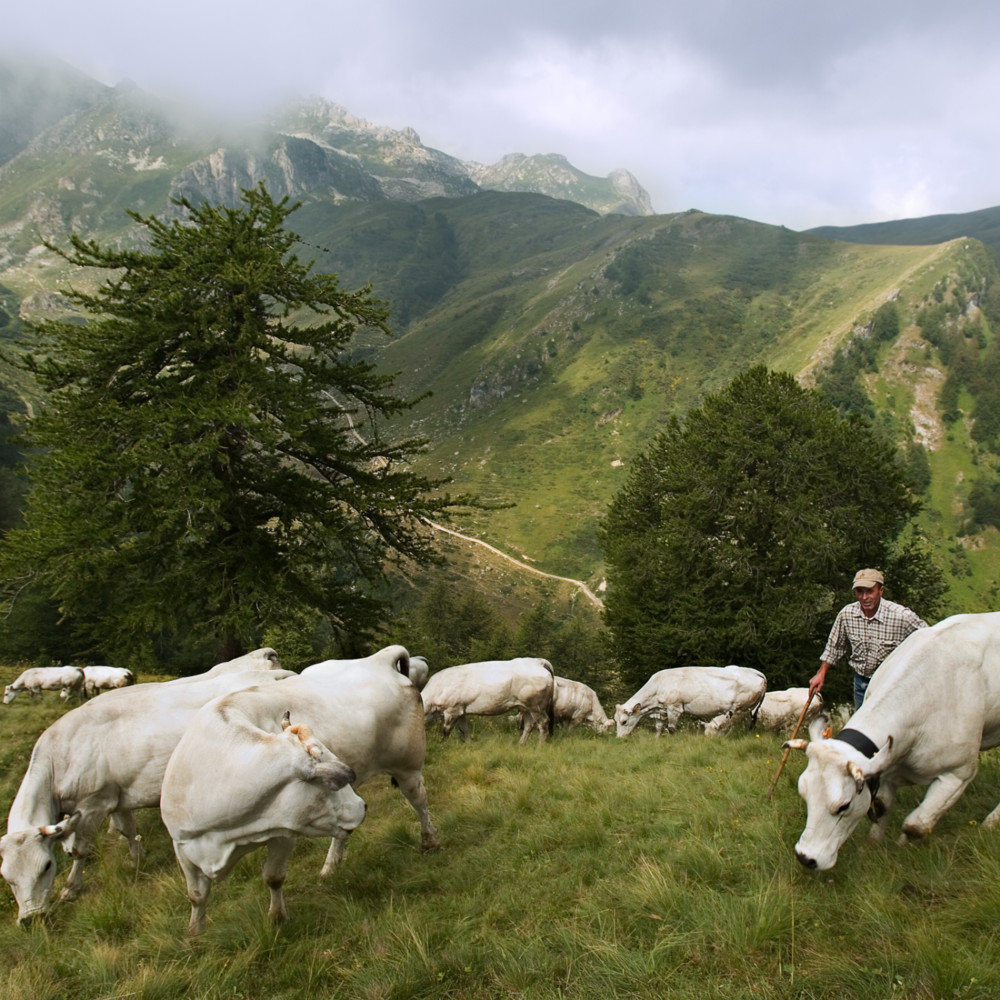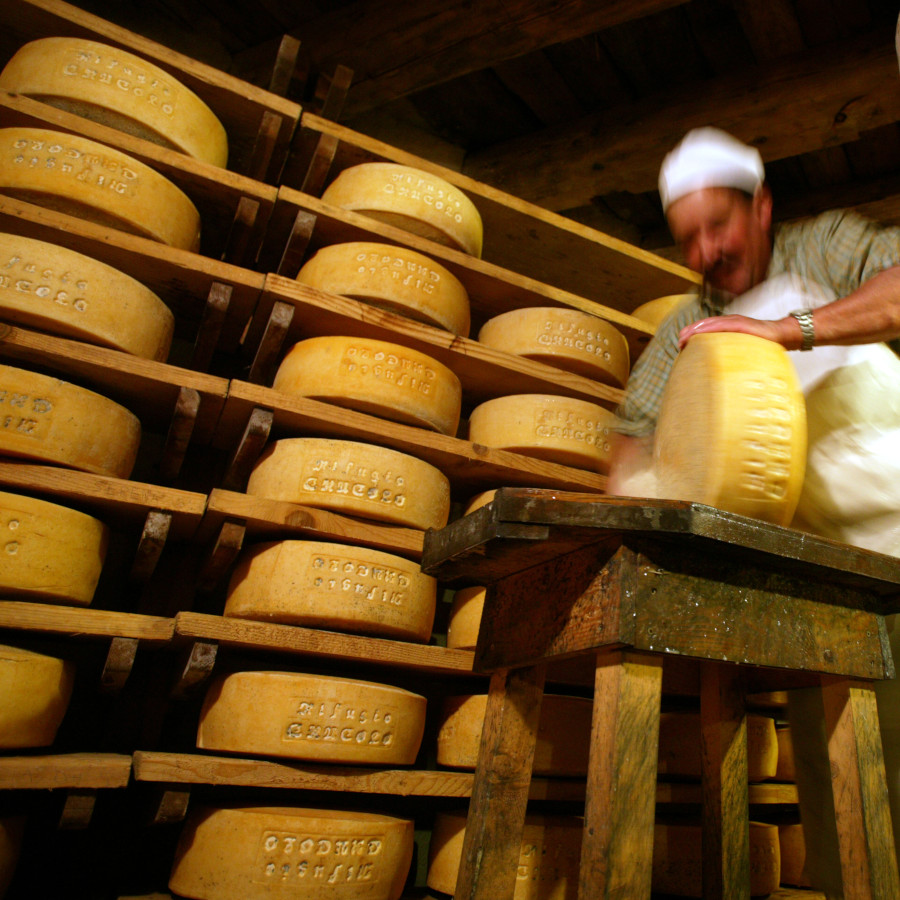 ---
COW'S MILK
| | | |
| --- | --- | --- |
| 100630020 | Cultured Butter 125gr | 12/4.4 oz |
| 101031020 | Occelli® Cheese Pizza Wheel | 1/6.6 lbs |
| 101031040 | Occelli® Cheese Pizza Wedge | 12/7 oz |
COW'S & SHEEP'S MILK
| | | |
| --- | --- | --- |
| 101830030 | Cusiè 1/4 | 1/3.8 lb |
| 101830090 | Occelli® al Barolo 1/4 | 1/4 lb |
| 101830120 | Occelli® al Barolo Wedge | 10/4.9 oz |
| 101830150 | Occelli® in Chestnut Leaves 1/2 | 1/7.7 lb |
| 101830160 | Occelli® in Chestnut Leaves 1/4 | 1/3.8 lb |
| 101830190 | Occelli® in Chestnut Leaves Wedge | 10/4.9 oz |
| 101830340 | Occelli® with Fruit & Moscato Grappa 1/4 | 1/2 lbs |
| 101830360 | Occelli® with Fruit & Moscato Grappa Wedge | 8/8.8 oz |
| 101830210 | Occelli® with Barley Malt & Whisky 1/4 | 1/3.8 lb |
| 101830210 | Occelli® with Barley Malt & Whisky Wedge | 10/4.9 oz |
| 101830270 | Occelli® with Black & Pink Peppercorns 1/4 | 1/3.8 lb |
| 101830300 | Occelli® with Black & Pink Peppercorns Wedge | 10/4.9 oz |